Purchase of a Former Hotel for Conversion into Flats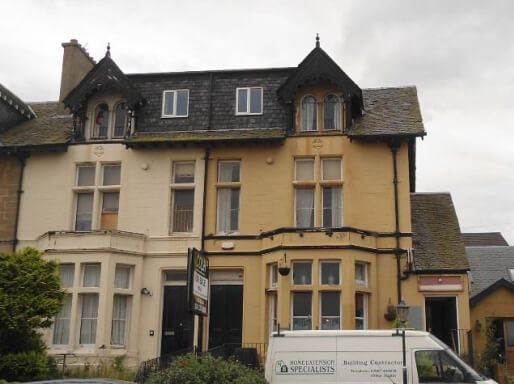 Location:
Edinburgh, Scotland
Property Type:
Residential
The client was an experienced builder that had negotiated a great price of £360,500 to purchase a former hotel (with a licensed bar) with the intention of converting the building into three flats.
The hotel had shut down and as such, was generating no income. The property, however, was valued at £415,000 in its current condition and the surveyor confirmed that upon completion of the works, the three flats would have a combined value in excess of £850,000. Our client was clearly getting a great deal which would turn a significant profit. Indeed, the client estimates that the project will generate a profit of approximately £190,000 after all costs (including finance costs).
"Whilst the client hadn't any recent experience of developments or conversions in his own right, he had spent many years as a professional contractor for other developers. Having discussed the project with him at length, we had confidence in his experience and agreed that the project was a lucrative opportunity which we were happy to support. Even modest estimates suggest that our client will make a healthy and well-deserved profit of around £190,000."